Subscribe to
Posts [Atom]
Thursday, June 04, 2009
Cal Cunningham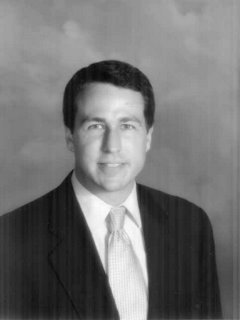 We've been hearing his name come up RE a potential Democratic candidate to challenge Dick Burr's reelection.
Every time we see the name, we ask, "Cal who?"
Today, Cunningham gets a nod from former state Democratic Party Chair Jerry Meek, in
Roll Call
. "He's got an excellent profile in terms of his biography," Meek said. "He's perceived as being a little bit more liberal than, say, Mike McIntyre and Heath Shuler."
O-kaaay. You have our attention.
Thumbnail biography: Cunningham's a lawyer and former state senator who served in the Iraq War and is currently part of the Army Reserve Judge Advocate General Corps.
Longer take: "From 2007 to 2008, he was on active duty in Iraq, where he worked as a military prosecutor as part of a team that prosecuted U.S. Department of Defense contractors on such charges as assault and illegal gun shipments. He was awarded the Bronze Star for his work in Iraq and in 2009 received the Gen. Douglas MacArthur award for leadership. While still in law school, he campaigned for the state senate, winning an open seat in November of 2000. He served on all three Senate committees on education and as vice chairman of the Senate judiciary committee. After redistricting in 2002, Cunningham declined to run for re-election after he found himself in a mostly Republican district. In 2004, he joined the Winston-Salem office of 'white-shoe law firm' Kilpatrick Stockton, handling commercial litigation."
"
White-shoe law firm
"? ... Wikipedia
sez
it's "a phrase used to describe the leading professional services firms in America, particularly firms that have been in existence for more than a century and represent Fortune 500 companies."
Cal Cunningham ... a potential rising star in North Carolina, with a striking personal resume. We're all ears: "I'm having conversations with friends and fellow Democrats," Cunningham said on Wednesday. "We're taking a very close and very serious look at this race."
All of this above set off by "
Under the Dome
."
Labels: Cal Cunningham, Heath Shuler, Jerry Meek, Mike McIntyre, Richard Burr
Friday, December 12, 2008
Praise for Jerry Meek From an Unlikely Source
Katy at Katy's Conservative Corner
goes on
at some length about the sort of leader the NC GOP needs now to lead it out of this current wilderness. By way of comparison, she points at NC Democratic Party Chair Jerry Meek (stepping down next month after two successful terms in office) as the model for what she wants to see in Republican HDQs:
Your blogger hopes for a State Chairman like the former State Democrat Chairman, Jerry Meek. Despite his surname, he went after our party tooth and nail and he never gave an inch. He had daily e-mails that went out to anyone who wanted to subscribe, explaining the issues in an easy-to-understand format. He also supported his candidates and backed them up, day after day.

Your blogger most admires how Meek used technology to organize his troops and get out the vote....
Katy, incidentally, rejects for Chair any politician who intends to run for office in the future. That pretty much narrows the field significantly.
Labels: Jerry Meek, Katy's Conservative Corner, North Carolina Republican Party
Thursday, November 20, 2008
Thank You, Jerry Meek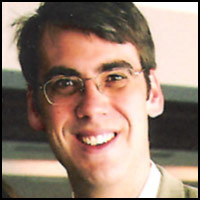 We've known for some time that Democratic state party chair Jerry Meek would be stepping down after his second term. The State Executive Committee is
scheduled
to pick his successor at a meeting in Raleigh on January 31.
North Carolina Democrats owe a great deal to Meek, who during his four years of heading the party took us from what we here in the West used to refer to as "the state dead-quarters" to a near-complete sweep of the ballot.
Meek came to visit us here in Watauga more than once, and he didn't come to tell us what we were doing wrong but to learn what we were doing. In 2006 he came up and spent a day with us canvassing the county, learning our political terrain and how we dealt with it. We sent him to Meat Camp.
He did so much in his four years emphasizing the grassroots and helping the county parties devise and implement strategies. He retooled the state's website and its use of technology. And he's leaving the state party with a healthy bank account.
Gov. Easley wanted someone else for chair in January of 2005, but party activists defied the Guv and chose Meek, who in his turn helped choose Howard Dean as National Democratic Party Chair. As far as North Carolina is concerned, we would not be where we are today without those two.
Labels: Jerry Meek, North Carolina Democratic Party