Subscribe to
Posts [Atom]
Monday, September 22, 2008
Realignment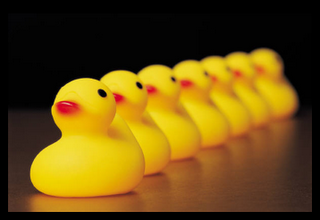 Some new numbers to conjure with:
1. More than 504,000 voters registered between Jan. 1 and Sept. 1 in North Carolina. Nearly half are Democrats, and unaffiliated voters outnumber Republicans.

2. More than a third, 175,000, are ages 18-24.

3. African-Americans make up 153,000, or 30 percent. About 21 percent of the state's population is black.

4. Democrats are out-registering Republicans in some western North Carolina counties heretofore dominated by the GOP, including Henderson, Transylvania, Polk and

Watauga

.

5. But it's "unaffiliated" that is the most popular choice for new voters in all four of those counties — as well as in Cherokee, Clay, Macon, McDowell and Swain counties.

6. The GOP is the top party affiliation for new voters in just two WNC counties, Mitchell and Avery.
Source:
Asheville Citizen-Times
Sez Carter Wrenn, conservative guru and Jesse Helms operative, "I don't know that you can yet say it's a realignment, but you can sure say it looks like one..."
Labels: North Carolina voter registration
Tuesday, August 05, 2008
Deadman's Curve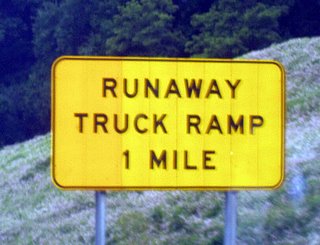 "Obviously, these are not good numbers for the party to be looking at."
--Former Republican Congressman Dick Armey, on registration trends in 26 states ...
away from
the Republican brand
In 26 states and the District of Columbia where voter registration data by party are available, a
study
of those data by the New York Times reveals that since 2004 the total number of registered Democrats increased by net 214,656, while the number of Republicans fell by 1,407,971. While Democratic registrations increased in 15 states since 2004, the "independent" or "unaffiliated" designations swelled even more. Republican registrations grew in Louisiana, Oklahoma, and Kentucky -- very slightly -- which makes those three states fairly unique states of mind.
" 'This is very suggestive that there is a fundamental change going on in the electorate,' said Michael P. McDonald, a senior fellow at the Brookings Institution and an associate professor of political science at George Mason University who has studied voting patterns."
Where is North Carolina in this study? Although Democratic registrations have shot up statewide, North Carolina, along with Arizona and Colorado, has seen huge bumps in "unaffiliated" registrations, so that "nonpartisan voters essentially constitute a third party." That's actually been the case in Watauga County for some time now, where Republicans outnumber Democrats by a significant margin but where unaffiliated voters hold the balance of power. They have not been tilting toward the Republican Party for the last several election cycles.
Current voter registration by party in Watauga County:
Democrat 12,777
Republican 14,354
Libertarian 9
Unaffiliated 11,510
Statewide totals:
Democrat 2,669,616
Republican 1,937,735
Libertarian 512
Unaffiliated 1,282,698
Labels: North Carolina voter registration, Republican "brand", Watauga County voter registration