Subscribe to
Posts [Atom]
Wednesday, November 19, 2008
Kathleen Parker Hates God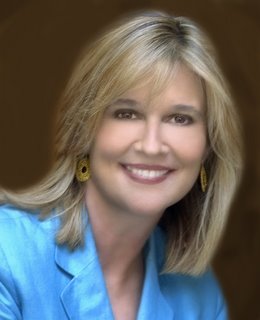 Oh no she dent!
Conservative columnist Kathleen Parker, most famous recently for calling on Sarah Palin to step down as John McCain's running mate because she is, you know, dumb as laundry detergent, has ripped the sheet
again
, this time with the mullahs of the Religious Right. It's one thing for a pinko-commie like WataugaWatch to complain about the Religious Right. It's wholly another thing when the author of "
Save the Males
" unsheaths her sword against The Righteous.
In the column making the rounds on the InnerTubes today, Parker opines that "the evangelical, right-wing, oogedy-boogedy branch of the GOP is what ails the erstwhile conservative party and will continue to afflict and marginalize its constituents if reckoning doesn't soon cometh."
And this:
"Simply put: Armband religion is killing the Republican Party."
"Armband religion." Brilliant turn of phrase that, which pretty much sums up our own feelings about the underlying hypocrisy of most pharisaical displays of religiosity that we've been treated to since The Littlest Angel said God wanted him to be president.
Parker doesn't miss the significance that now Sarah Palin has snatched the anointing oil for herself, promising to plow on through any door that God obligingly opens up. Saith the Parker, "Let's do pray that God shows Alaska's governor the door."
We'd hate to be Parker's InnerTube provider for the next few days.
Labels: Kathleen Parker, religion and politics, Sarah Palin
Monday, October 13, 2008
Christopher Buckley Endorses Obama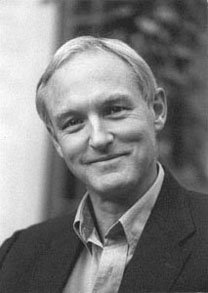 Christopher, son of William F. Buckley, founder of the conservative Bible, "National Review," to be precise. Via Kevin Drum's
blog
at Mother Jones:
"My colleague, the superb and very dishy Kathleen Parker, recently wrote ... that Sarah Palin is an embarrassment, and a dangerous one at that. She's not exactly alone. New York Times columnist David Brooks, who began his career at National Review, just called Governor Palin 'a cancer on the Republican Party.'

"As for Kathleen, she has to date received 12,000 (quite literally) foam-at-the-mouth hate-emails. One correspondent, if that's quite the right word, suggested that Kathleen's mother should have aborted her and tossed the fetus into a Dumpster. There's Socratic dialogue for you. Dear Pup [Dad Buckley] once said to me sighfully after a right-winger who fancied himself a WFB protégé had said something transcendently and provocatively cretinous, 'You know, I've spent my entire life time separating the Right from the kooks.' Well, the dear man did his best. At any rate, I don't have the kidney at the moment for 12,000 emails saying how good it is he's no longer alive to see his Judas of a son endorse for the presidency a covert Muslim who pals around with the Weather Underground. So, you're reading it here first."
When icons of the conservative movement are not only drawing back from the McCain/Palin ticket, but publicly endorsing Obama/Biden, you do indeed have an early warning of a landslide.
Labels: Barack Obama, Christopher Buckley, David Brooks, Kathleen Parker