Subscribe to
Posts [Atom]
Saturday, January 16, 2010
Wilkes County Republican Announces Against Goss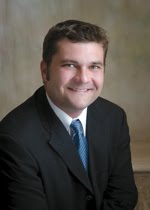 Jeffrey Elmore, a North Wilkesboro town commissioner, has
announced
that he'll enter the Republican primary in May to take on incumbent Democratic state Senator Steve Goss.
Elmore comes in to the race a couple of months
behind Dan Soucek
. That primary will bear watching.
Soucek has been groomed for this race by Virginia Foxx, but apparently Mr. Elmore didn't get that memo.
Labels: Dan Soucek, Jeffrey Elmore, Steve Goss, Virginia Foxx